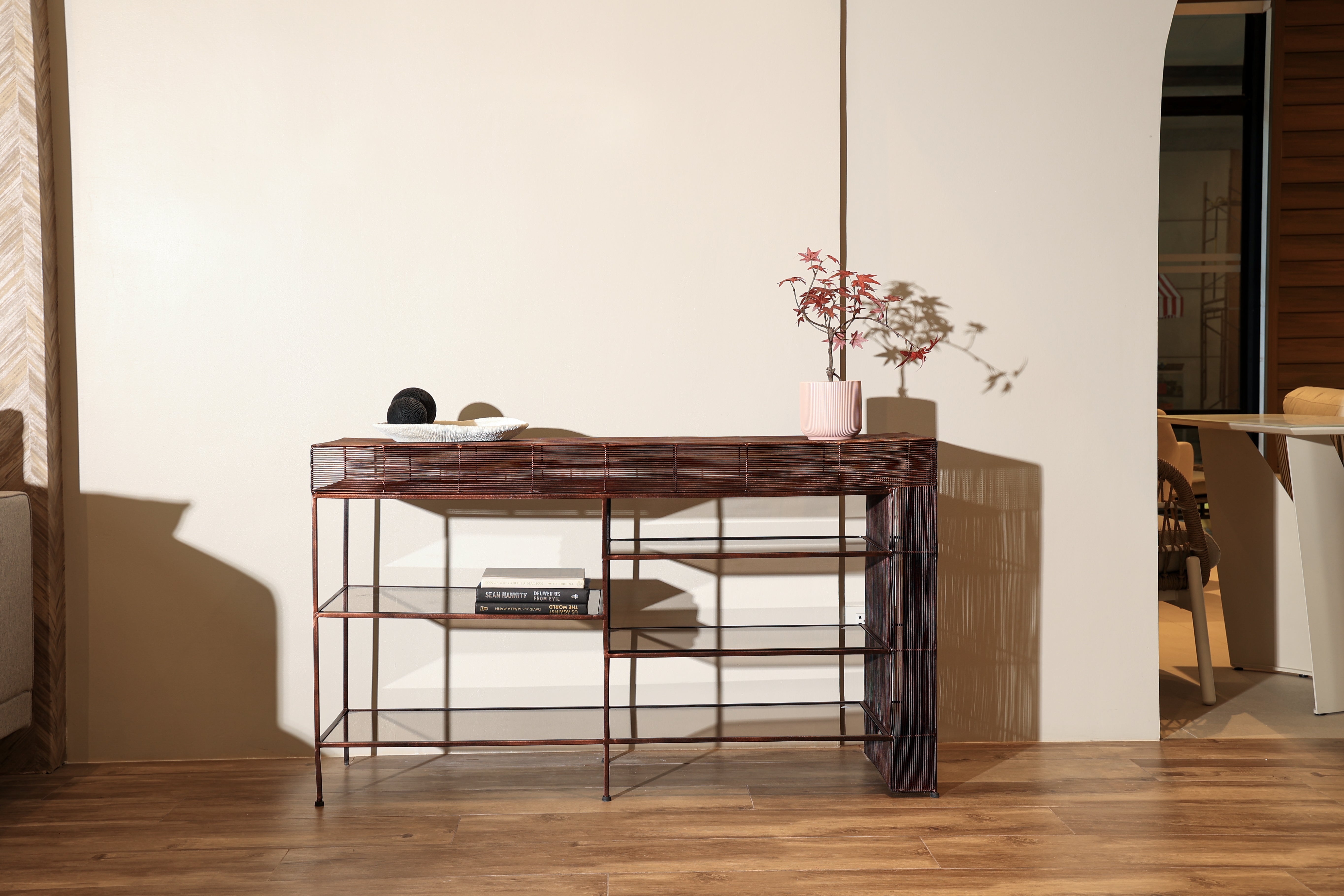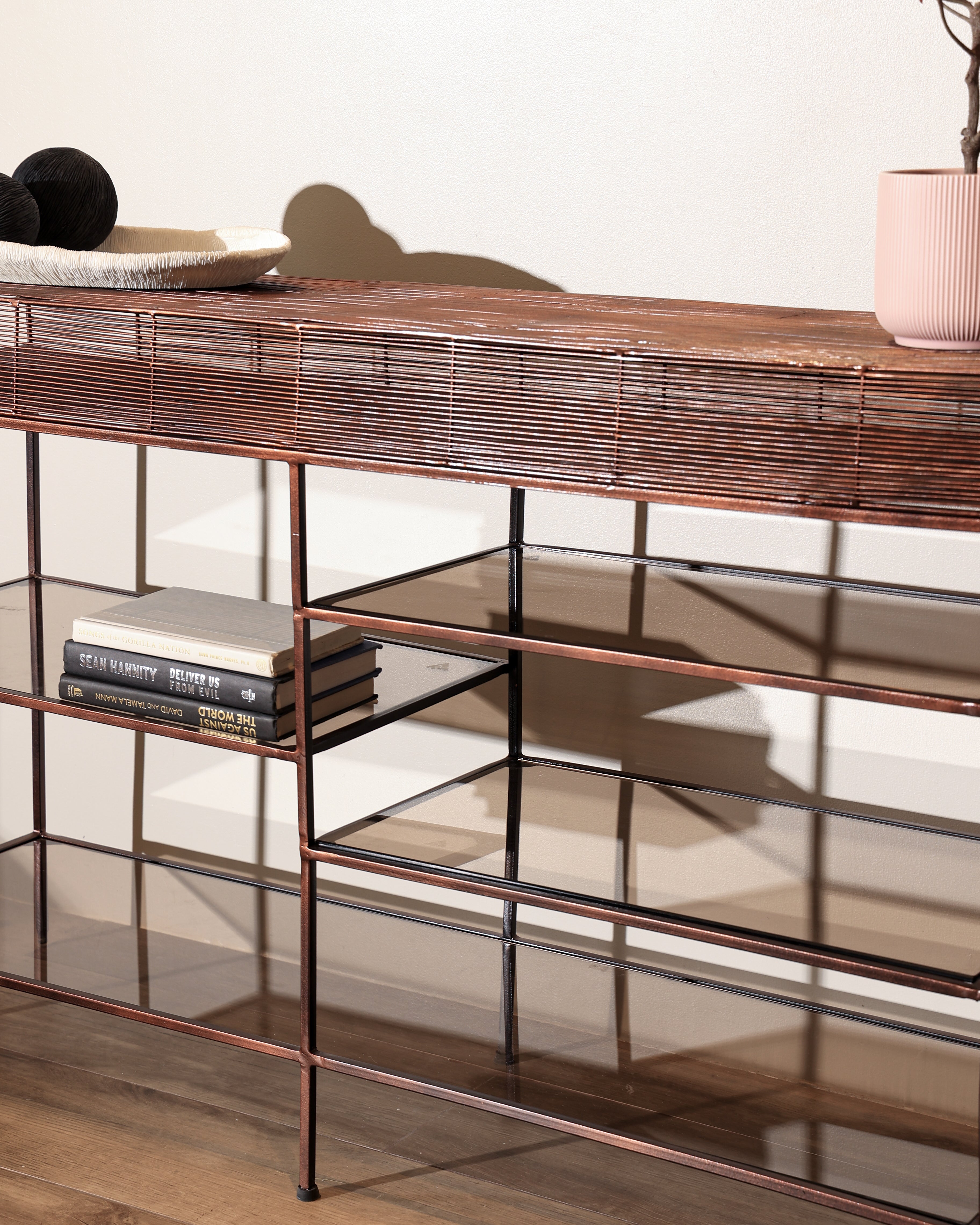 Lalahon Console Table
---
Welcome artistic expression into your home with the Lalahon Console.
Iron wires, sheets, and tubes are forged to form a remarkable design, displaying a minimalist aesthetic, sleek lines, spacious shelving.
This glass-topped, wall-hugging wonder accentuates your living space in an open-style structure, providing a convenient surface for decorative items, accessories, books, and even plants.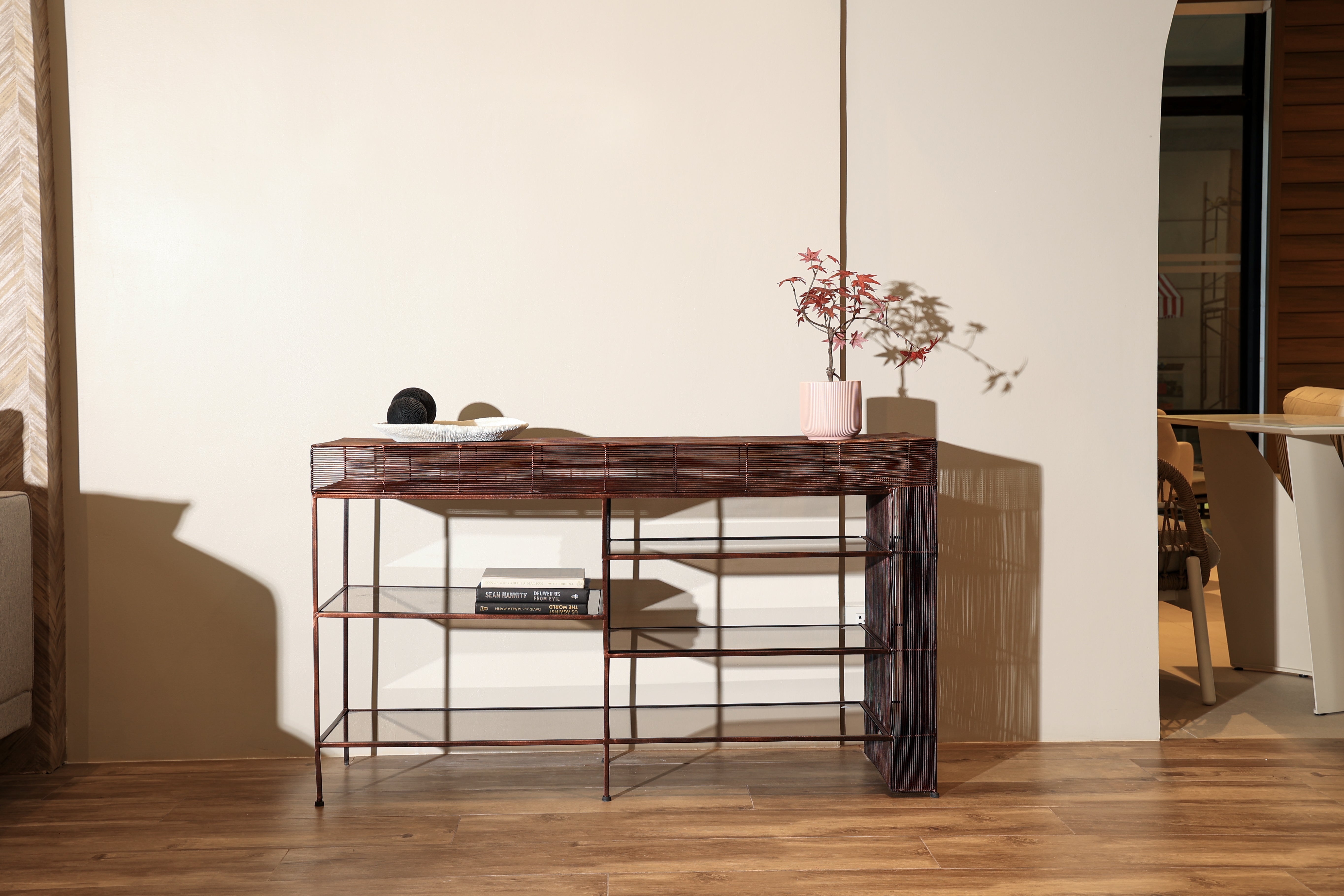 Explore the possibilities
Let us know how our sales associates can help you make the best decision for designing your space
Call or message us to check the item's availability in store to see and feel it for yourself
Talk to us about the available swatches and finishes for your very own custom piece